Chef de file dans l'industrie de la construction et du développement immobilier au Québec, le Groupe EMD Construction — Batimo possède un portfolio constitué de nombreux complexes résidentiels, notamment des résidences pour retraités, des condominiums et des immeubles locatifs. Reconnue pour ses projets à de nombreuses reprises, l'entreprise comptant plus de 400 employés se spécialise également dans la construction d'immeubles commerciaux et de bureaux. L'engagement, l'excellence, le professionnalisme et l'intégrité sont les valeurs qui guident l'entreprise dans la réalisation de projets de qualité supérieure au Québec et ailleurs.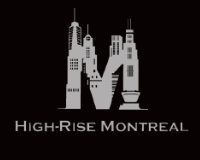 Forte d'une équipe chevronnée et passionnée, High-Rise Montreal se spécialise dans l'aménagement de terrains vacants et le développement de projets  multirésidentiels et commerciaux de qualité supérieure, en chapeautant toutes les étapes du processus de développement et de mise en marché des projets. De par sa rigueur, son souci du détail et son originalité, High-Rise Montreal a su se distinguer sur le marché immobilier montréalais en tant qu'innovateur, développeur et partenaire-investisseur.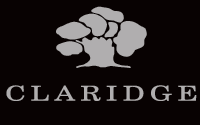 Partenaire financier dans le projet 1111 ATWATER, Claridge Immobilier compte parmi les forces vives de l'investissement en développement immobilier au Québec. « Claridge vise à investir spécifiquement avec des promoteurs québécois dans des projets de développement immobilier de moyenne envergure dans les régions métropolitaines de Montréal et Québec. Ainsi notre association avec Batimo au projet 1111 ATWATER concorde très bien avec ces objectifs ».
PARTNERS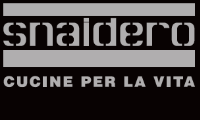 Snaidero has been producing tailor-made kitchens for 70 years. Theirs is a wealth of experience built up over a long history of both tradition and innovation. Craftsmanship and technological research are the solid guarantees of quality and long life that have always distinguished their kitchens. Their commitment to designing and manufacturing kitchens that are 100% Made in Italy means kitchens with extraordinary designs, made-to-measure and made using eco-sustainable materials and processes. Using advanced technologies and unmatched craftsmanship in every detail makes Snaidero the easy choice for luxury kitchens that will stand the test of time.

Cosentino Group is a global, Spanish, family-owned company that produces and distributes high value innovative surfaces for the world of design and architecture. It works together with its clients and partners to provide with solutions that offer design and value, and inspire the life of many people. This objective is possible thanks to pioneering and leading brands in their respective segments such as Silestone®, Dekton® or Sensa by Cosentino®. Technologically advanced surfaces that allow the creation of unique environments and designs for the home and public spaces.

Since 1873, Kohler Co. has been improving the level of gracious living by providing exceptional products and services for our customers' homes and their lifestyles. They believe better business and a better world go hand-in-hand. Whether that is beautiful kitchen and bath products, innovative engines and generators, memorable hospitality offerings or developing clean water, sanitation, and community development solutions around the world.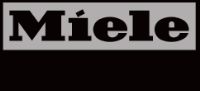 For more than 100 years it has been a proven adage that you can trust Miele and rely on our appliances. We are the only manufacturer in our branch of industry to test products such as our washing machines, tumble dryers, dishwashers and ovens to the equivalent of 20 years of use. Once a Miele, always a Miele: Miele customers around the world remain loyal to Miele and recommend Miele to others. Looking to the future, we promise not to entertain any compromises when it comes to quality and durability!

Lemay + Escobar is the discerning developer's choice for integrated large-scale, mixed-use, residential, adaptive reuse and hospitality projects. With an immense and award-winning project portfolio developed over decades, the team is behind hundreds of residential, hotel and mixed-use projects in New York City and around the world.