A leader in the Quebec construction and real-estate development industry, the portfolio of Groupe EMD Construction – Batimo boasts several residential complexes, including retirement homes, condominiums and rental properties. Recognized for its excellence on numerous occasions, the company enjoys a workforce of more than 400 employees and also specializes in the construction of commercial buildings and offices. Commit­ment, excellence, professionalism, and integrity are the values that guide the company in the realization of high quality projects in Quebec and elsewhere.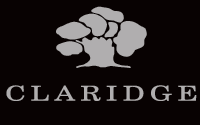 A financial partner in the 1111 ATWATER project, Claridge Real Estate is an important player in the Quebec real estate development investment market. "Claridge specifically targets investments with Quebec-based developers in mid-size real estate development projects in the Montreal and Quebec City metropolitan areas. Our association with Batimo in the 1111 ATWATER project is congruent with those objectives.
PARTNERS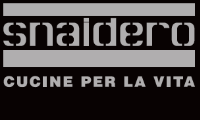 Snaidero has been producing tailor-made kitchens for 70 years. Theirs is a wealth of experience built up over a long history of both tradition and innovation. Craftsmanship and technological research are the solid guarantees of quality and long life that have always distinguished their kitchens. Their commitment to designing and manufacturing kitchens that are 100% Made in Italy means kitchens with extraordinary designs, made-to-measure and made using eco-sustainable materials and processes. Using advanced technologies and unmatched craftsmanship in every detail makes Snaidero the easy choice for luxury kitchens that will stand the test of time.

Cosentino Group is a global, Spanish, family-owned company that produces and distributes high value innovative surfaces for the world of design and architecture. It works together with its clients and partners to provide with solutions that offer design and value, and inspire the life of many people. This objective is possible thanks to pioneering and leading brands in their respective segments such as Silestone®, Dekton® or Sensa by Cosentino®. Technologically advanced surfaces that allow the creation of unique environments and designs for the home and public spaces.

Since 1873, Kohler Co. has been improving the level of gracious living by providing exceptional products and services for our customers' homes and their lifestyles. They believe better business and a better world go hand-in-hand. Whether that is beautiful kitchen and bath products, innovative engines and generators, memorable hospitality offerings or developing clean water, sanitation, and community development solutions around the world.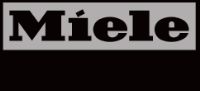 For more than 100 years it has been a proven adage that you can trust Miele and rely on our appliances. We are the only manufacturer in our branch of industry to test products such as our washing machines, tumble dryers, dishwashers and ovens to the equivalent of 20 years of use. Once a Miele, always a Miele: Miele customers around the world remain loyal to Miele and recommend Miele to others. Looking to the future, we promise not to entertain any compromises when it comes to quality and durability!

Lemay + Escobar is the discerning developer's choice for integrated large-scale, mixed-use, residential, adaptive reuse and hospitality projects. With an immense and award-winning project portfolio developed over decades, the team is behind hundreds of residential, hotel and mixed-use projects in New York City and around the world.