Contact Us
SALES PAVILION
2307 René-Lévesque Boulevard West
Montreal, Quebec H3H 1R7
1-855-364-6167

Fifteen years ago, Patrice Groleau and Debby Doktorczyk realized that Montreal lacked real estate agencies that specialized in marketing condo projects in collaboration with developers. From the beginning, McGill Real Estate has been successful, forging strong relationships with many of Montreal's largest developers. McGill Real Estate's expertise goes beyond sales by offering turnkey services to developers, including market analysis, feasibility studies, profitability projections, unit mix recommendations, accurate unit pricing, branding and media planning. Today, the agency represents 25% of the major real estate projects in the Greater Montreal area with a track record of +12,500 condos, +5 billion dollars.

In early 2015, Patrice Groleau and Debby Doktorczyk sensed the international buzz for Montreal accelerating and decided to strategically partner with global luxury giant Engel & Völkers. Following a multi-faceted application process, including June 2015, global luxury giant Engel & Völkers Montreal / Quebec opened its doors with a first boutique in Old Montreal.
In less than 7 years, Engel & Völkers has a selective and specialized team of 200 brokers and support staff. The brand has 9 boutiques strategically located in and around Montreal, and a tenth is on its way in the West Island of Montreal, scheduled to open in the Fall of 2022! Engel & Völkers Montreal is ranked #1 in all of the Americas and considered one of the best agencies in the world. Both Engel & Völkers and McGill Real Estate generate billions in annual sales volume.
Our team of experienced and dedicated brokers will assist you in choosing your penthouse while providing you with attentive and personalized service tailored to your needs. For more information about the project or to schedule a visit:
Berta Rossi | Real Estate Broker
1-855-364-6167 | info@1111atwater.com

mcgillimmobilier.com
montreal.evrealestate.com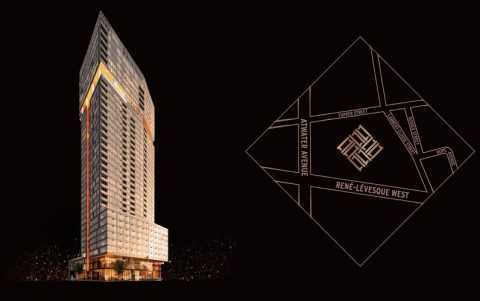 BOOK AN APPOINTMENT OR REGISTER TO BE ADDED TO OUR LIST OF VIP PURCHASERS.